The holiday season is the most wonderful time of the year, but it's also one of the most dangerous. Nearly a third of all home fires take place during the winter holiday season. It is also a peak time of year for home burglaries.
To keep your home safe and secure this holiday season, here are three simple rules.
Don't Leave the Kitchen Unattended
One of the leading causes of fires during the holidays isn't Christmas trees or Christmas lights—it's cooking.
Mind Your Festive Lights
To lower your risk of a fire, always follow these light-safety tips:
Use low heat, miniature lights.
Inspect every light before you put a strand on the tree.
Refrain from overloading power strips or outlets.
Use lights designated for indoor use only.
Don't leave them on when no one is home, and always turn them off before you go to bed.
Outdoor lights are a little more complex—and just as dangerous. Keep these basic guidelines in mind when setting up your display:
Never set up your lights by yourself.
Never place lights by gutters that might contain dry leaves.
Never hang decorations from the lights.
Never rely on strands of lights to support themselves—reinforce them with insulated, not wire or metal, hooks.
Never ignore warm wires on your daily lights check.
Just like indoor lights, the most important step you need to take with outdoor lights is to turn them off before you go to bed, and when you are not at home.
Don't Leave Your Home (and Gifts) Vulnerable
Leaving your house clearly unattended is an open invitation for burglars. If you plan on going out of town, even for a day or two, follow these simple rules:
Hire someone to keep your driveway shoveled.
Arrange for a neighbor to collect mail or any packages left on your doorstep.
Let trusted neighbors know of your travel plans, but do not post your plans—or photos—on social media.
It's tempting to display beautifully wrapped presents under the tree prior to the holiday but, if your tree is within sight of any windows, you may want to keep your gifts hidden until the day you're unwrapping them. Burglars often monitor homes, looking in windows for easily accessible items like large presents in the shape of a television.
If you're staying home this holiday season, like many of us are, you still need to take steps to defend your home against burglars:
Don't place your presents under the tree if they can be seen from outside.
If you are getting deliveries make sure they are brought inside immediately.
Be smart, be safe, and enjoy your holidays.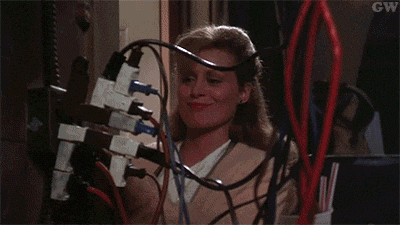 https://commonwealthins.net/wp-content/uploads/2021/04/bob-ricca-8V7ItC2M5JU-unsplash-scaled.jpg
1703
2560
rdegrella
https://commonwealthins.net/wp-content/uploads/2021/04/Commonwealth_Logo_FullColor_Horizontal-1.png
rdegrella
2020-11-18 09:03:06
2021-09-17 13:04:06
3 Tips to be Home (and Safe) for the Holidays