Natural Disaster Insurance
Preparing for the unexpected starts with the right insurance.
Natural disaster insurance made easy.
Mother Nature can wreak havoc on your business anytime and anywhere. While some areas may be more prone to certain events than others, no matter where you are, there's always a risk of a natural disaster. Because many of these occurrences can be catastrophic, there are often exclusions for them in standard business policies. Buying natural disaster insurance can provide additional protection.
There's no telling when disaster will strike.
For most natural disasters, there's no way to know when exactly one will hit. We can certainly expect hurricanes in the Atlantic during summer and scientists make predictions about how many and the severity, but there can always be surprises. Other disasters such as earthquakes and fires come with very little warning at all. To some extent, your business has to be ready for anything.
Natural disaster insurance is part of comprehensive risk management.
Many standard business insurance policies either include very high deductibles for claims resulting from natural disasters, or they do not cover these claims at all. The first step in any risk management planning is to understand what is most likely to happen and what current insurance coverage is in place. Identifying gaps in coverage can save tens of thousands of dollars or more down the road.
Click it. Read it. Cover it.
Click on the hotspots.

Discover your risks.

Get the right coverage.
Fire
Risk Factor
Wildfires and forest fires are considered natural disasters, but most are caused by the actions of humans. Residential and commercial fires often get separated from this category, but they can be disastrous nonetheless. Regardless of whether a fire is widespread, as in the case of a wildfire, or localized, fires can cause extensive damage to a building in a matter of minutes.
Solution
The costs to clean up and repair damage caused by fire add up very quickly. As a building owner, you must be sure your building is insured properly against fire damage. Your insurance needs can change based on whether your building is residential only, mixed use, or commercial only. If you live in an area prone to wildfires, inquire about additional coverage.
Water Backup
Risk Factor
Backup of a sewer or drain can cause damage to not only the unit it starts in, but other units as well. Water damage caused by a backup would not be considered flood water. The cleanup and repair of drain and sewer backups can become even more costly if the water contains hazardous waste.
Solution
Water can back up in sewers, drains, and sump pumps for a variety of reasons. However, typical property policies do not cover the costs of cleanup and repair. Water backup insurance can provide the protection you need for your building.
Flood
Risk Factor
Floods can cause extensive damage to your property. Even one inch of water can lead to many thousands of dollars of damage. Water damage is considered to be the result of a flood if it comes from the overflow of a natural body of water, but it can also include heavy rain that seeps into the building.
Solution
Flood insurance is typically not included in a commercial property insurance policy, but can generally be added by endorsement as long as the property is not in a high risk flood zone. If coverage is excluded from the policy, you should look into the cost to add it. If your property is in a high-risk flood zone, you will need to obtain a standalone policy. In either case, it's important to have coverage.
Earthquake
Risk Factor
The United States Geological Survey estimates we have about 20,000 earthquakes per year. Thankfully, most of them are small. Some believe that earthquakes only occur in certain areas of the country, but the fact is that in the last 120 years, there have been earthquakes recorded in 39 states.
Solution
Earthquakes can cause extensive damage to your property. The cost to clean up and repair damage can become very expensive very quickly. Damage caused by volcanic eruptions can also be included in earthquake policies.
Wind
Risk Factor
Some windstorms can produce wind speeds as high as 200 miles per hour. This can result in extensive damage to a building, particularly to the roof. Damages caused by wind may not be covered under a standard insurance policy or the coverage may not be adequate.
Solution
Many insurers impose a windstorm deductible, which can be a flat amount or a percentage as high as 5% of the total insured value of the property. Most coastal locations have a high wind and hail exposure and, therefore, policies in those locations typically include large wind deductibles. Separate wind deductible buyback policies can be purchased that will lower the deductible to as little as $5,000.
Damage from natural disasters can be extensive.
Read the news coverage after any natural disaster and you're bound to hear horror stories about the costs of repairs. Even one inch of water in a flooded building can cause five-figure damage. When you consider the water damage from something like a sewer backup, in addition to the water damage itself, you can be dealing with hazardous waste cleanup, too. Depending on how hard hit an area is, resources could become difficult to find, leading to delays in repairs. This can turn a bad situation worse as mold grows or a wind-damaged roof lets additional rain in. Financial distress on account of these events just makes the remediation process more complicated.
Consider business interruption insurance as well as property coverage.
Even if you have natural disaster insurance to cover the costs of repairs to your property, there's a good chance your business may need to shut down temporarily. If you own an apartment building, your tenants may need to move out during this time, leaving you in the lurch from lost rent. Business interruption insurance can help bridge that gap and prevent financial ruin. Be sure to thoroughly check what perils are included in your policy and seek out additional coverage if necessary.
To learn more about the kinds of natural disaster insurance you might want to consider, contact us today.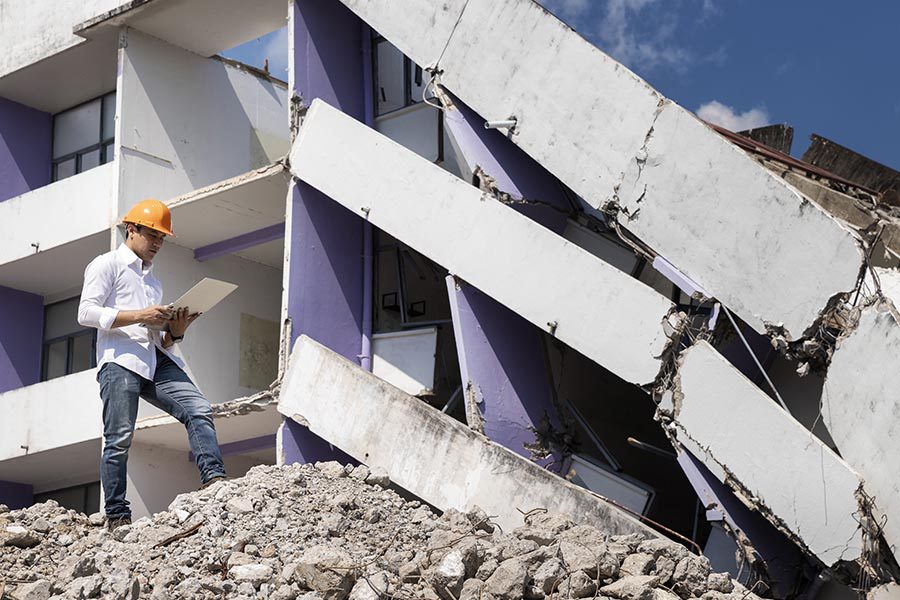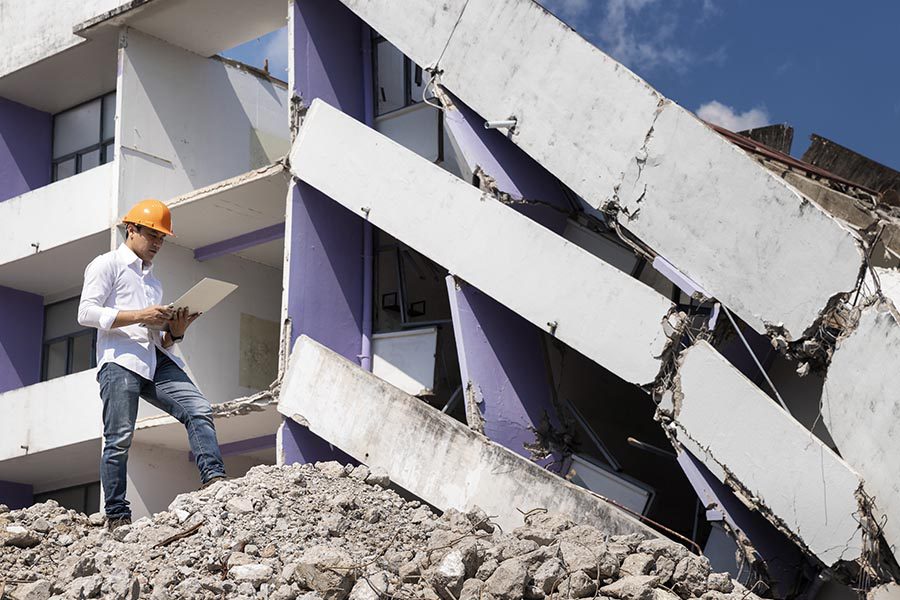 Get Started Today
As an independent agency, we are here to help you find the right Natural Disaster Insurance coverage.
Get a Quote
  Natural Disaster Insurance Quote Request
As an independent agency, we are here to help you find the right coverage.
Get a Quote
It only takes a minute to get started.
Fill out the form, we'll be in touch.

Review options with an agent.

Get the coverage you need.
Would you rather discuss this in person? Get in touch with an agent today!